Three reasons we love the SL04!
If you haven't already added the SL04 Mini Flood Light to your design repertoire, we think you should. Below are three reasons we know you'll love using the SL04. And some of our reasons might surprise you even if you already use it in your designs!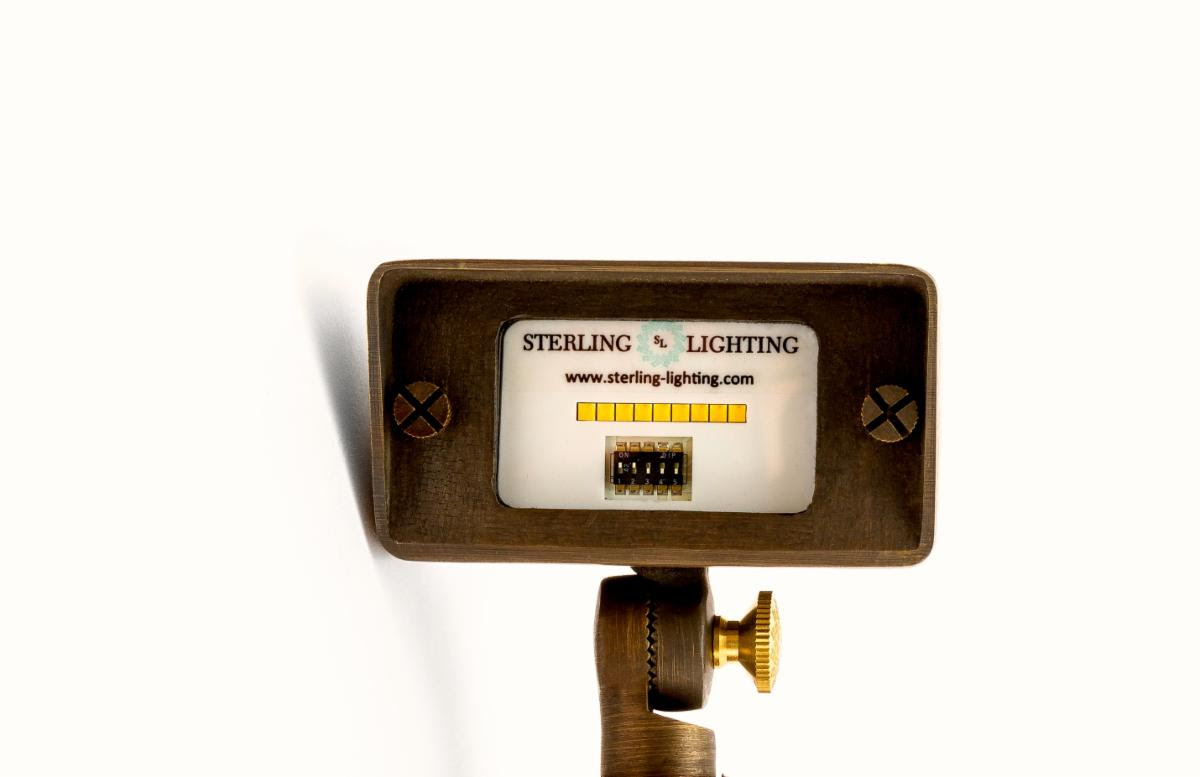 Not-So-Standard Flood Light
Even though it might look like a standard mini flood, there's not much standard about it. With a 140° beam spread and five on-board adjustable lumen settings from 120 to 450! It just goes to show that not all lights are created equal and this mini monster of a light is a prime example.
Brighten Dormers & Gables with Ease
Second and third stories on homes can be challenging to illuminate. Larger fixtures with more light output are heavy and unsightly, while lighter, smaller fixtures lack the appropriate output. But the power behind the
SL04
means just a few can light a large space all at once and its compact size and weight means mounting it won't be a chore. So mount it on the roof, in the gutter or above a portico and watch it shine!
A Path Light In Disguise
The SL04 is amazing in upward facing scenarios to highlight vertical surfaces. But pair it with a 6", 12", 18" or 24" x 1" brass extension stem and it transforms into a single direction pathway light! Who knew it could be so versatile? Now you know.
Would you like to learn more about Sterling Lighting?  We'd love to hear from you!
1-800-939-1849 or info@sllights.com
Here to help you thrive!
The Sterling Lighting Team