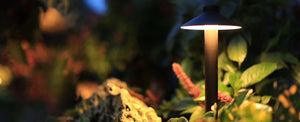 Experience The Difference
Professional Grade Landscape Lighting
Contractor Exclusive
Sterling Lighting's sole focus is to benefit trades professionals with innovative, premium grade products. That is why we sell exclusively to landscape lighting designers and installers. Our fixtures are elevating lighting projects across the continent, installed by true professionals.
Apply Now
LIGHTING PROFESSIONALS ACCOUNT
Apply to become a Sterling Lighting approved lighting professional and gain access to contractor perks including our customer portal and video library only available to landscape lighting professionals.
THE STERLING STORY
Sterling Lighting began with a group of lighting professionals passionate about developing the perfect fixture, with both the contractor and homeowner in mind. The founders, who collectively have over 30 years experience designing and installing light fixtures, had previously worked on independent fixture design projects, lending their expertise to improve the design and function of fixtures already on the market
Read More
★★★★★

As a former concert and stage lighting designer who got into outdoor landscape lighting design, I am always looking for the perfect versatile landscape lighting fixtures for my design projects. I was fortunate to come across the Sterling heavy duty brass fixtures and they are my go to for most any lighting installation...Thanks for seeing the need and filling it with these high quality lights for the professional landscape lighting industry.

Joe Y.

Raleigh, NC
★★★★★

I have been using Sterling light fixtures this year and they have quickly become my go to fixture. They display optimum lighting as well as aesthetically pleasing to look at. Customers have raved on their design and elegance. A truly great company.

Richard G.

San Antonio, TX
★★★★★

Fantastic customer service and a quality product for a great price. Highly recommend this company.

Ethan G.

Germantown, MD
★★★★★

Great service. Great products. Great people.

Sean M.

Eau Claire, WI
★★★★★

This is lighting made by designers for designers.

Anthony B.

San Pedro, CA
★★★★★

It's a superior product and I think it's priced well. I can call or text and it's out that day; it's to us the next day by 11 AM, and you just can't get that with any other manufacturer.

JD

Charlotte, NC
★★★★★

I really like the people involved with Sterling Lighting. I'm really impressed with the products and the components and the detail.

Jimmy K.

Owensboro, KY